"Your Calgary Courier Connection"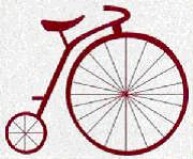 ​A-Plus Courier Service
​Our new mailing address is:
3701 -19 Street NECalgary, AB T2E 6S8

Phone: 403.974.7874
If you would like to place a delivery within Calgary online and
already have your login info,
please refer to our
Online System
If you do not have a password yet, please contact us to be set up!
---


A-Plus has been providing reliable courier delivery services in Calgary for 25 years.
We are a growing inner-city courier company, currently servicing the city of Calgary a
nd its surrounding areas for over 250 clients. Several of our fantastic clients have been working with us since day one, while others are joining us as we go. A-Plus Courier was e
stablished to provide substantial customer service in Calgary's busy courier field, and o
ur priorities have NOT changed! Our friendly, knowledgeable staff will ensure a positive c
ourier experience and make you feel like a part of the team! With A-Plus Courier, you are n
ot just a "number". We believe in keeping our company a little smaller than the others in o
rder to provide our customers with prompt assistance and a more personal relationship.
A-Plus Courier offers various delivery services, time frames, and modes of transportation t
o
suit the needs of our customers. See what we offer.

We hope you'll find the information you need on this site about our company and the services we provide. We look forward to working with you.